Rusted Colt Python Refinished With Black Teflon


This was a very rusted & pitted vintage Colt Python .357 Magnum that needed a lot of TLC....
First the gun was cleaned & the pitting was buff-blended out as much as possible,
then the gun was glass bead blasted to remove any rust from hidden crevasses.
Then the gun was refinished with TJ's Black Teflon coating, and the hammer & trigger sides were satin polished.
The gun also received an Action / Trigger Job, and TJ's Orange DayGlo Highlighting on Front Sight.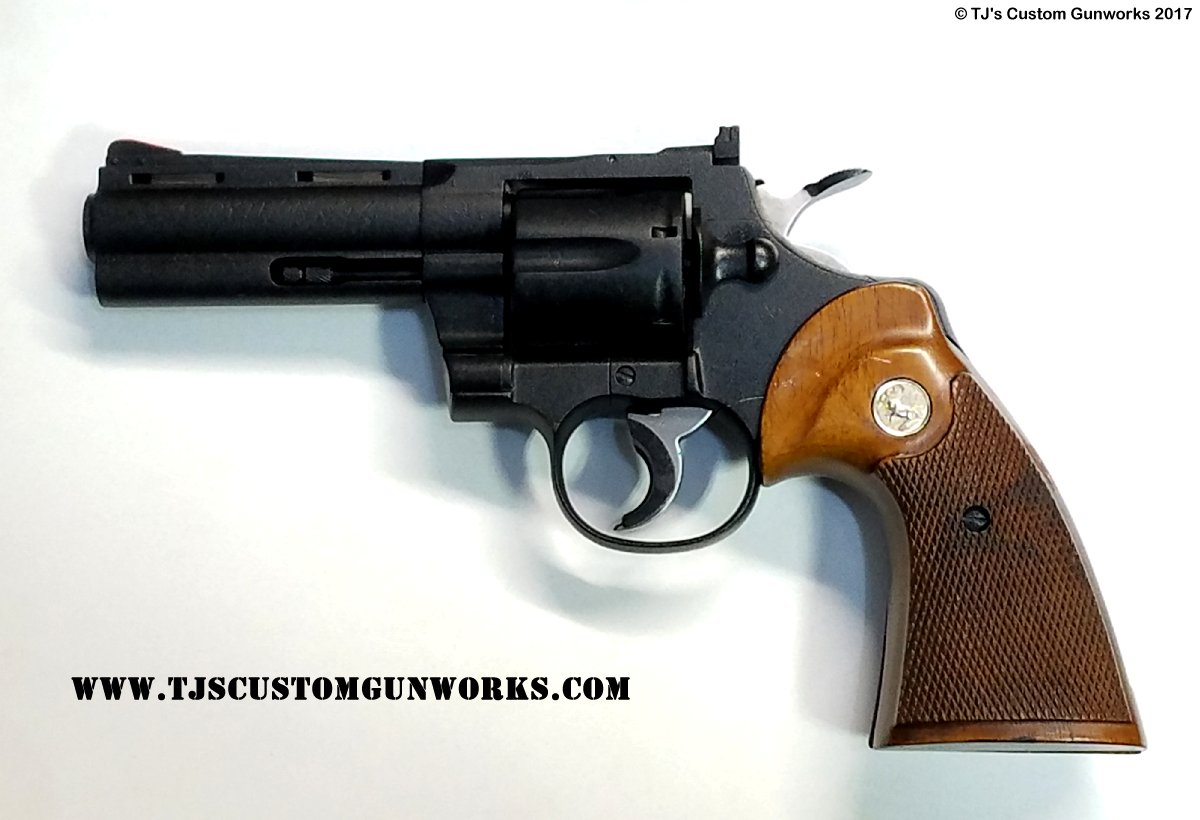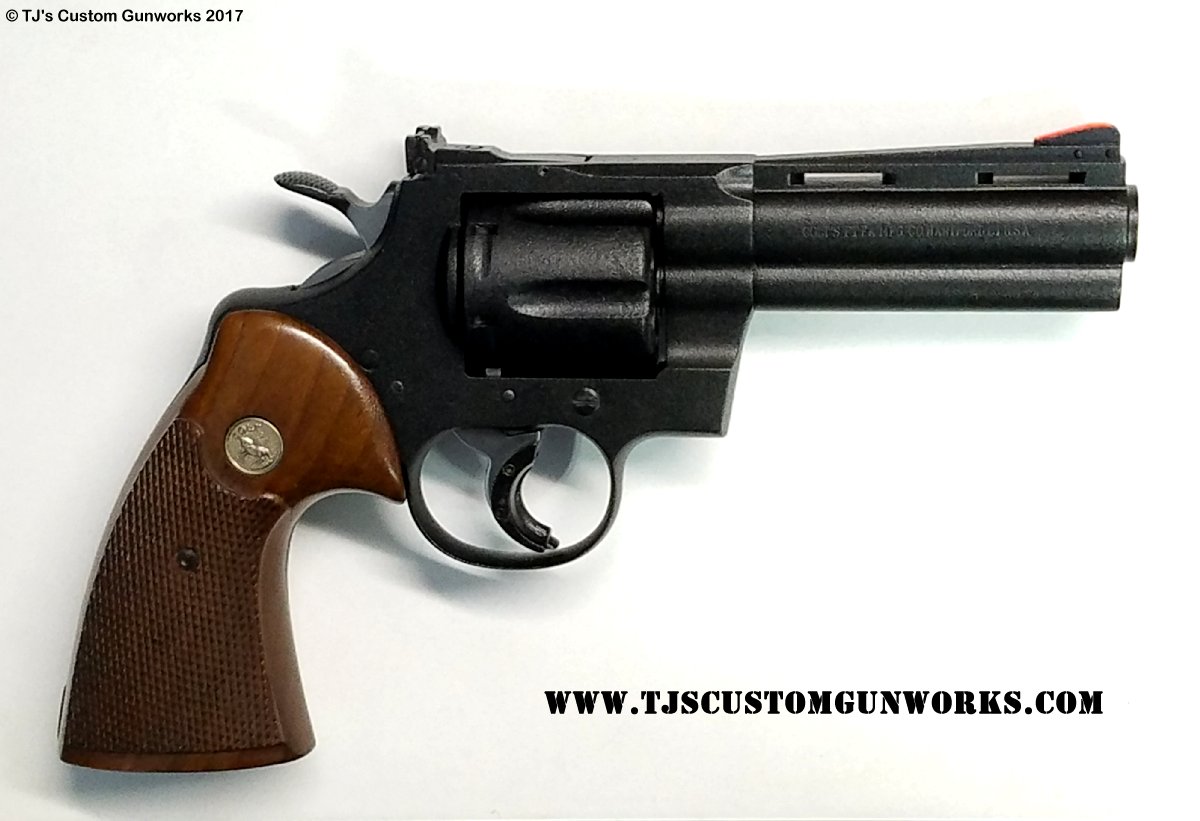 And here is the BEFORE photos...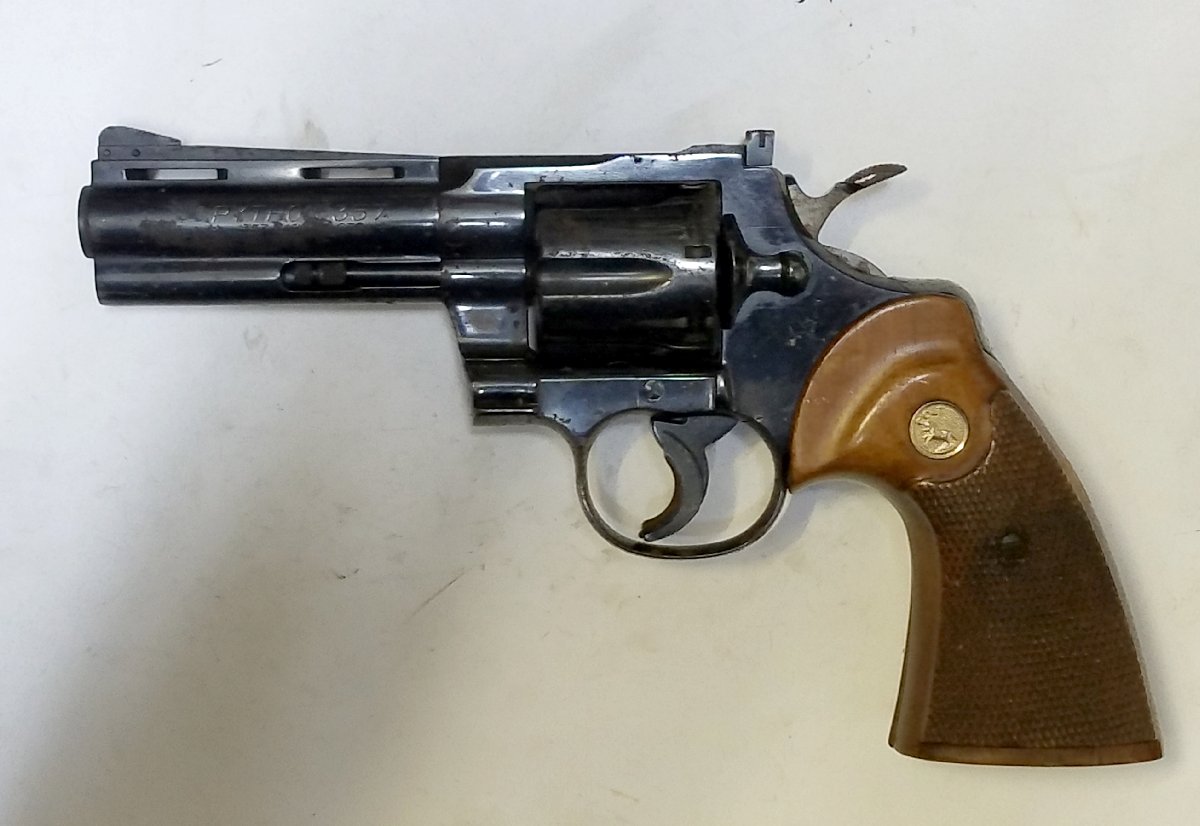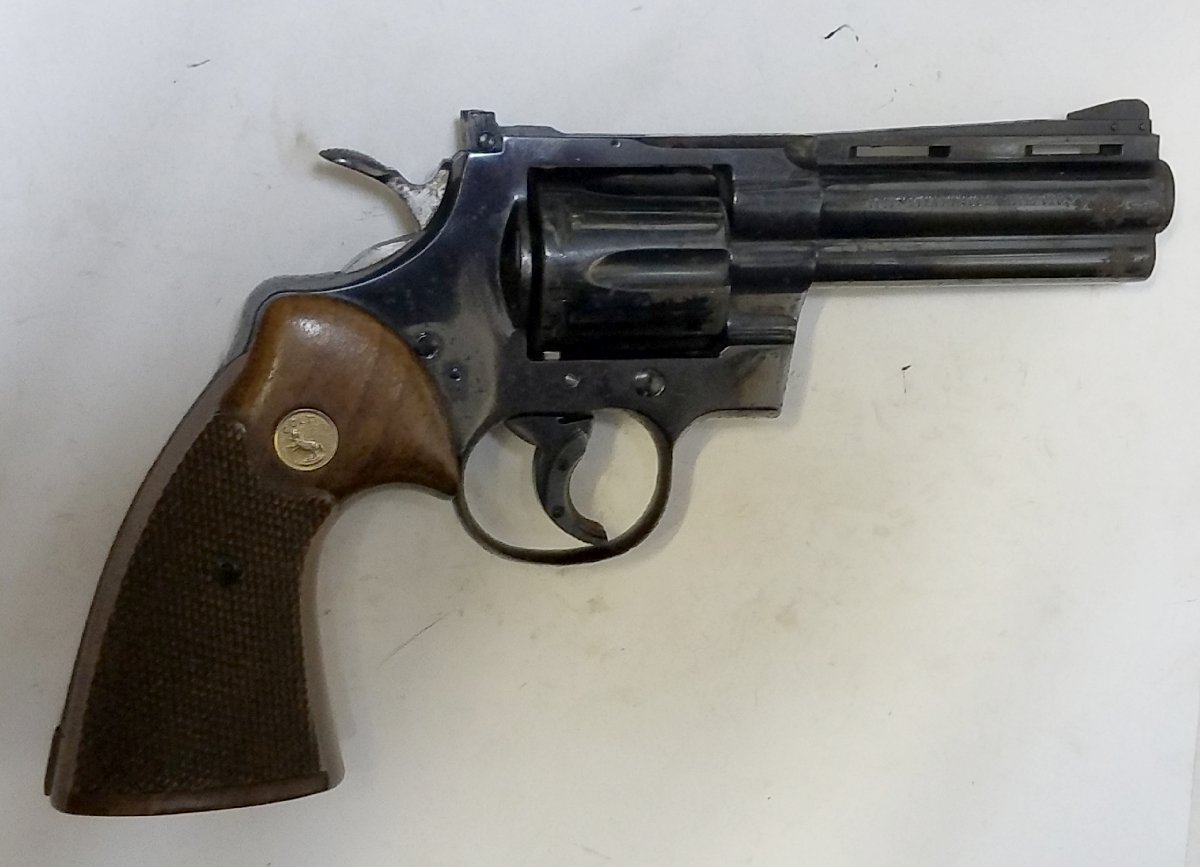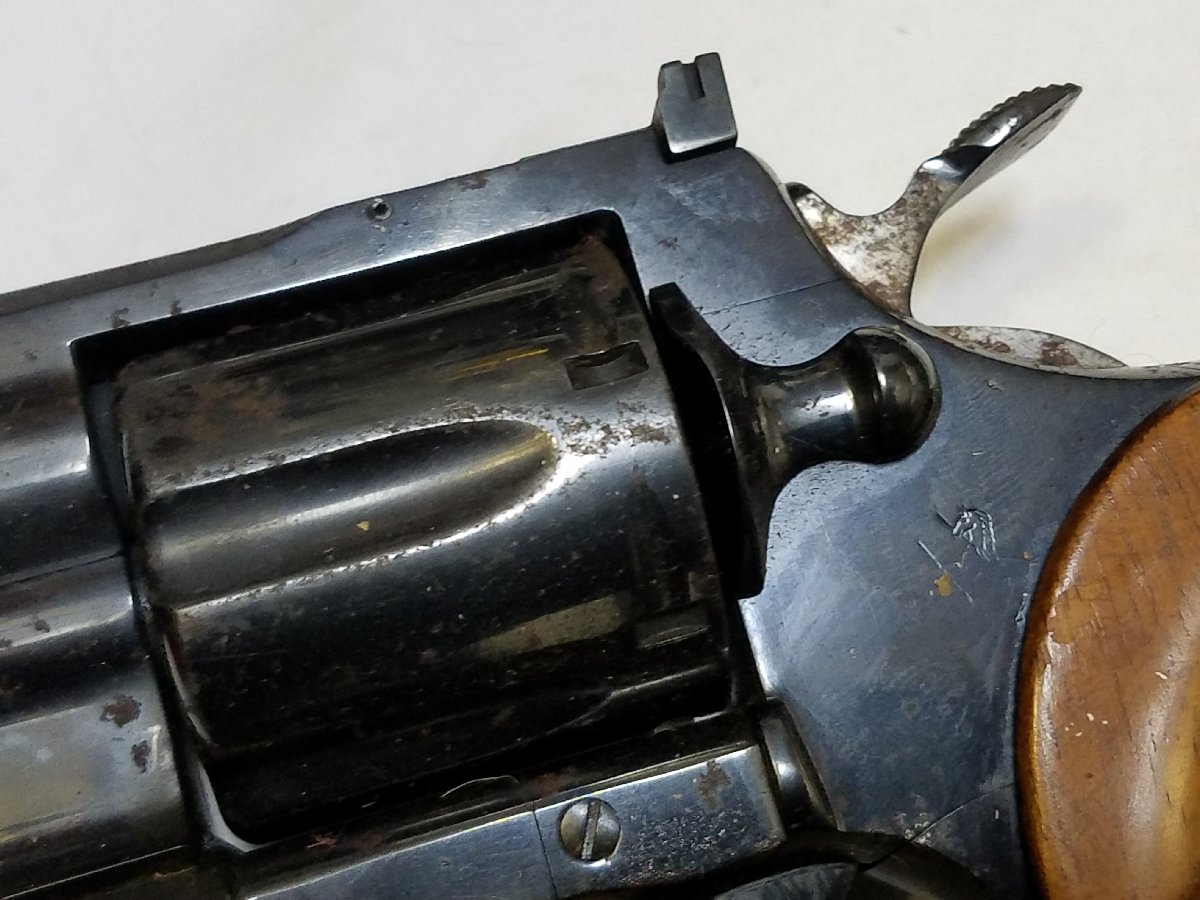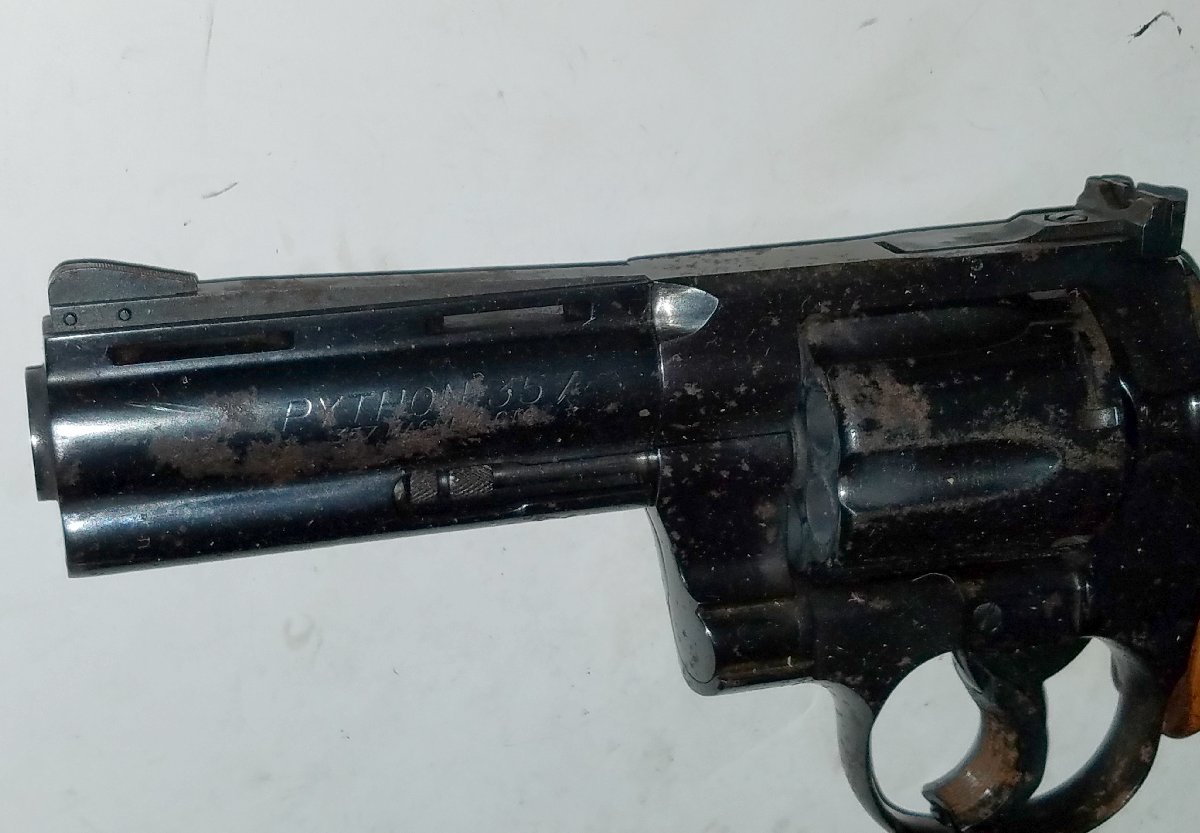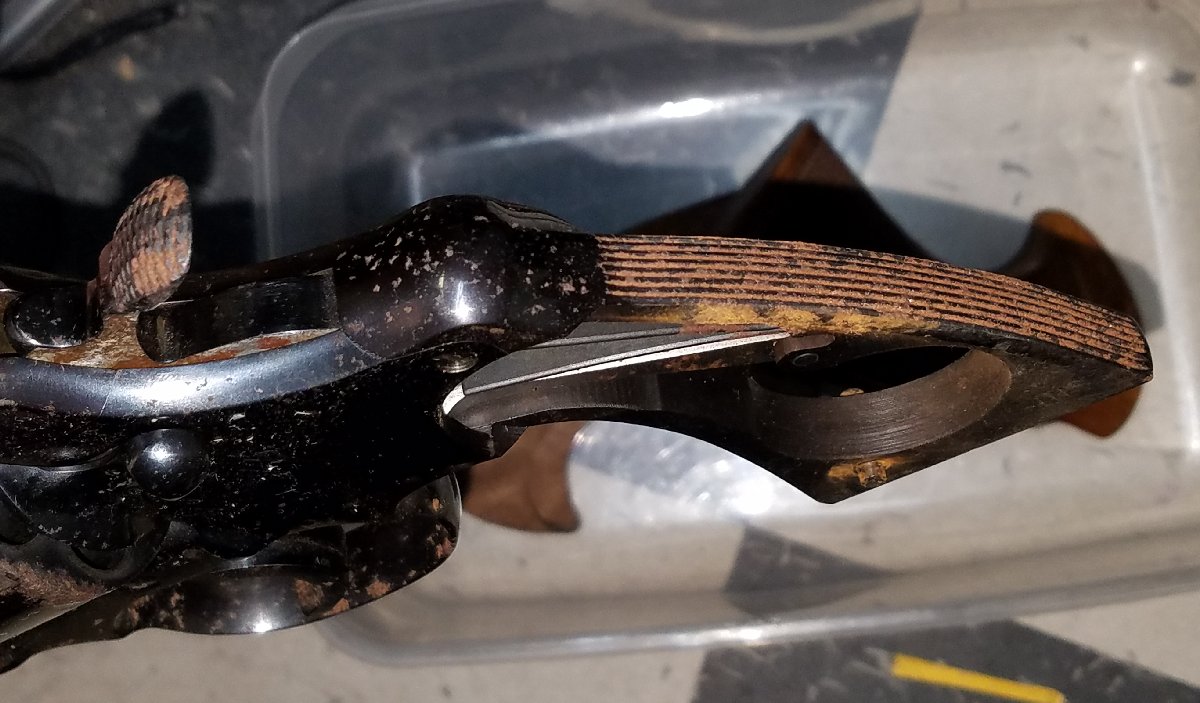 --- TJ's Custom Gunworks Home Page | TJ's Price Li$t Page | Frequently Asked Questions | TJ's Custom Gun Photos ---