Custom German Sig Sauer P220 With Brown/Tan Speckled Duracoat
With Matching TJ Talon Knife!


FULL CUSTOM Sig Sauer P220 .45 With FDE Brown Speckled Duracoat & Air Force Tan Duracoat Small Parts
Melted Edges & Corners, UP-Bent Slide Catch Lever, CT LaserGrips, High Polished TJ Hex Head Stainless Grip Screws
Semi Bobbed & Rounded Hammer With One-Way Serrations, Radiused & Polished TJ Stainless Short Ergo Trigger
Polished & Jewelled Barrel + High Polished Barrel Round & Tip, Polished Guide Rod Round & Tip
Meprolight Tritium Night Sights with Orange DayGlo Highlighting
Stippled Front Strap & Trigger Guard, And Of Course TJ's Level 1 Action / Reliability Package
High Polished Pins & Internals Included in the TJ Level 1 Package
( The TJ Level 1 Action / Reliability Package SHOULD be the Foundation Work on ALL Pistols! )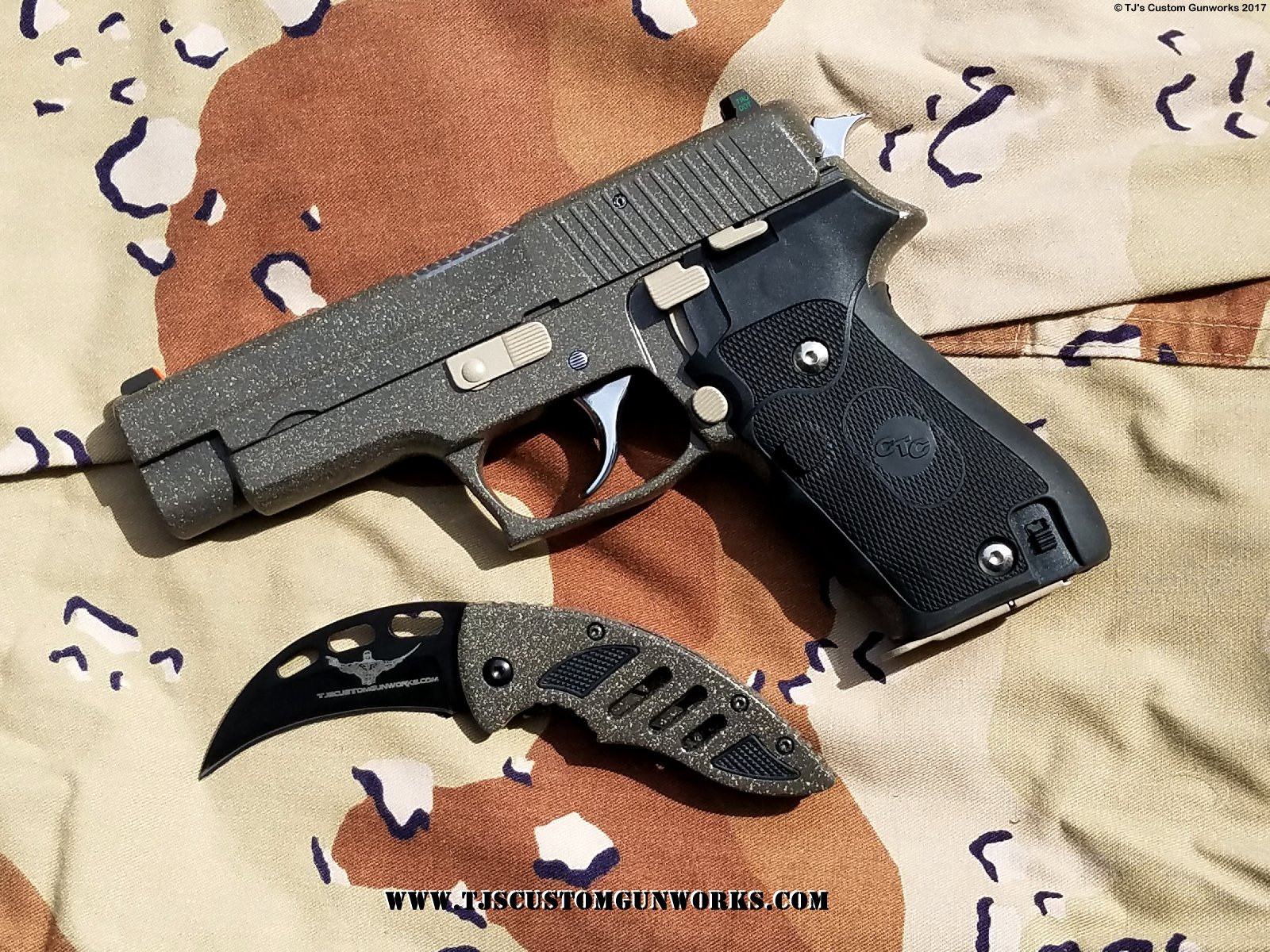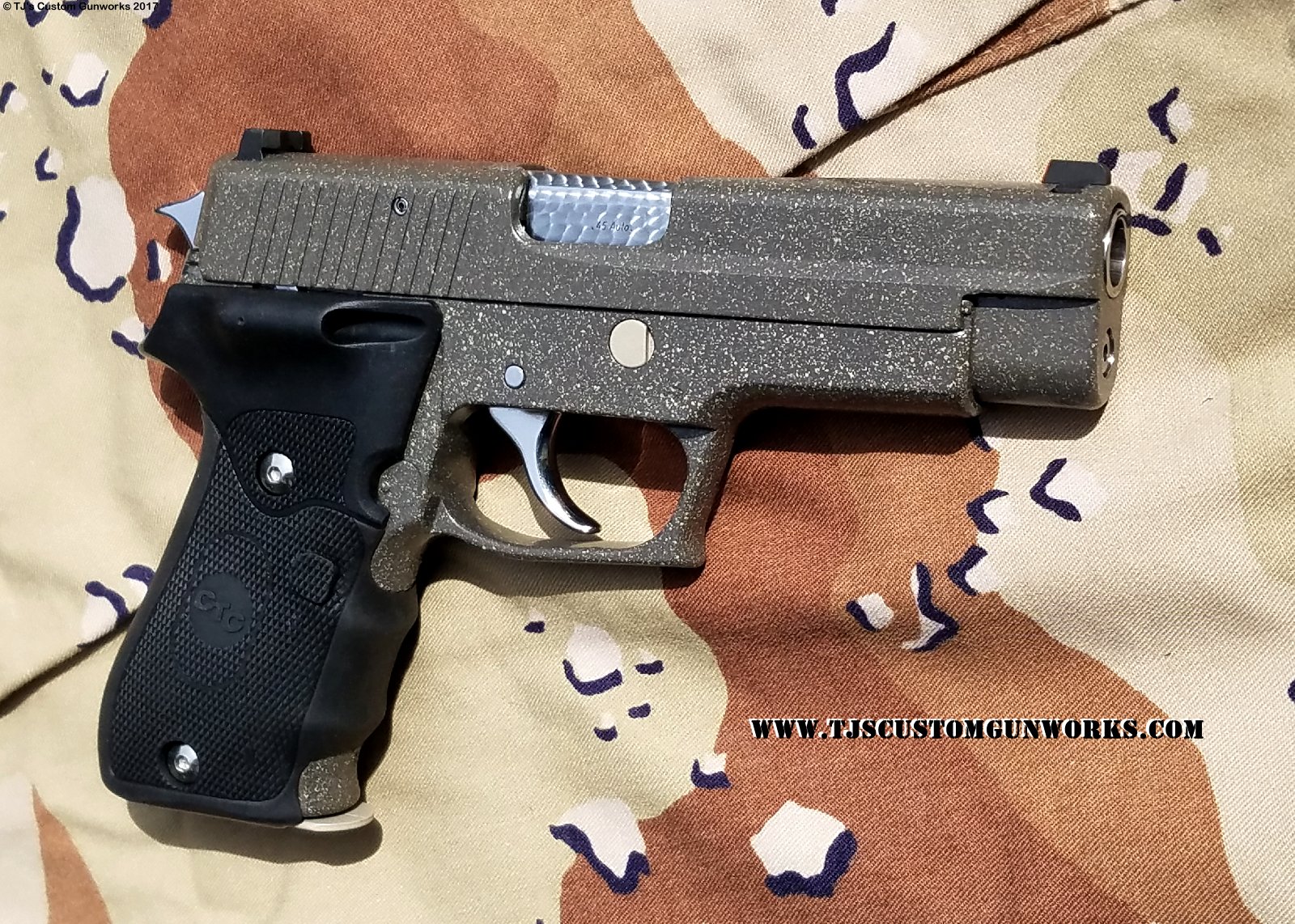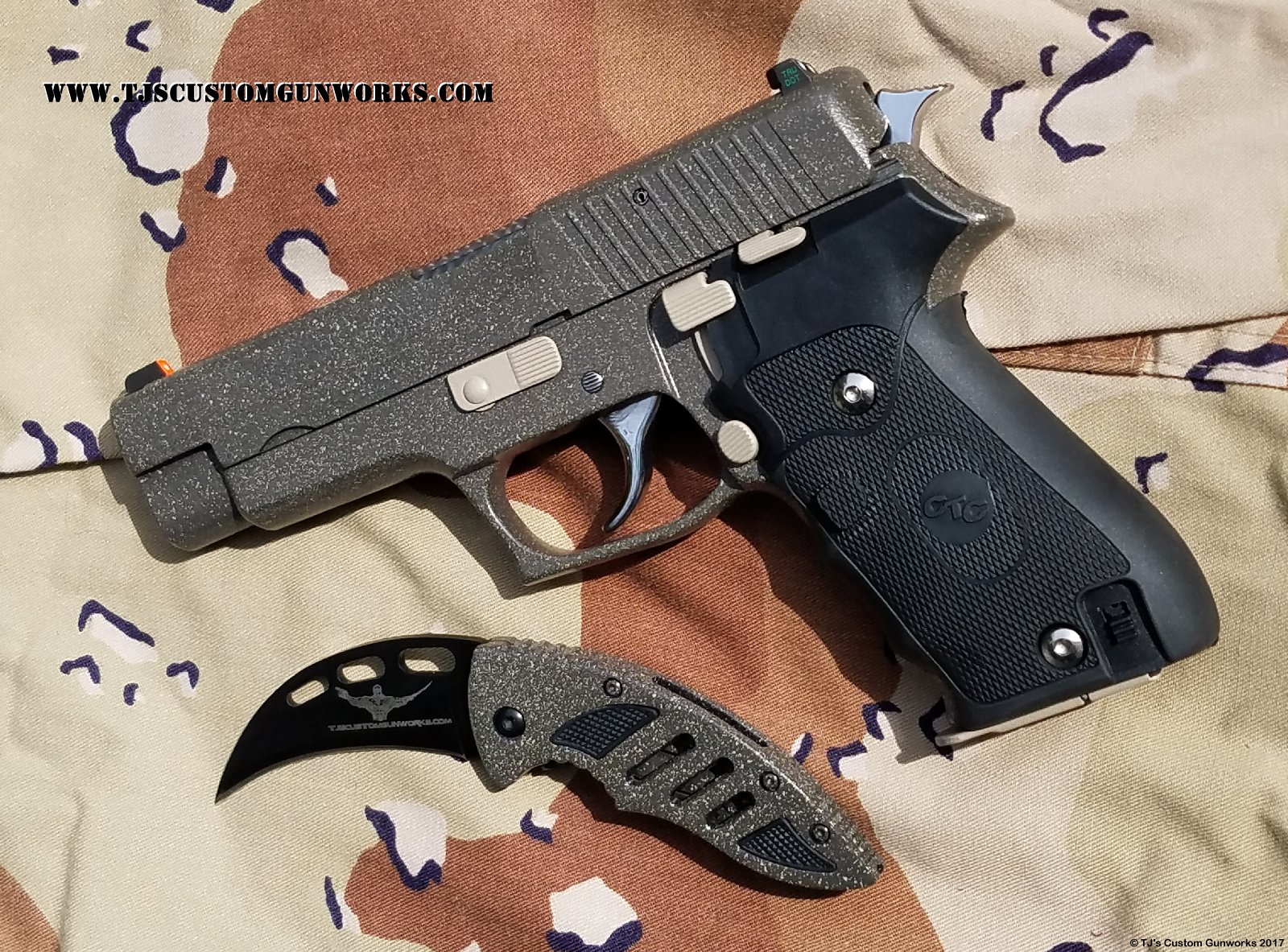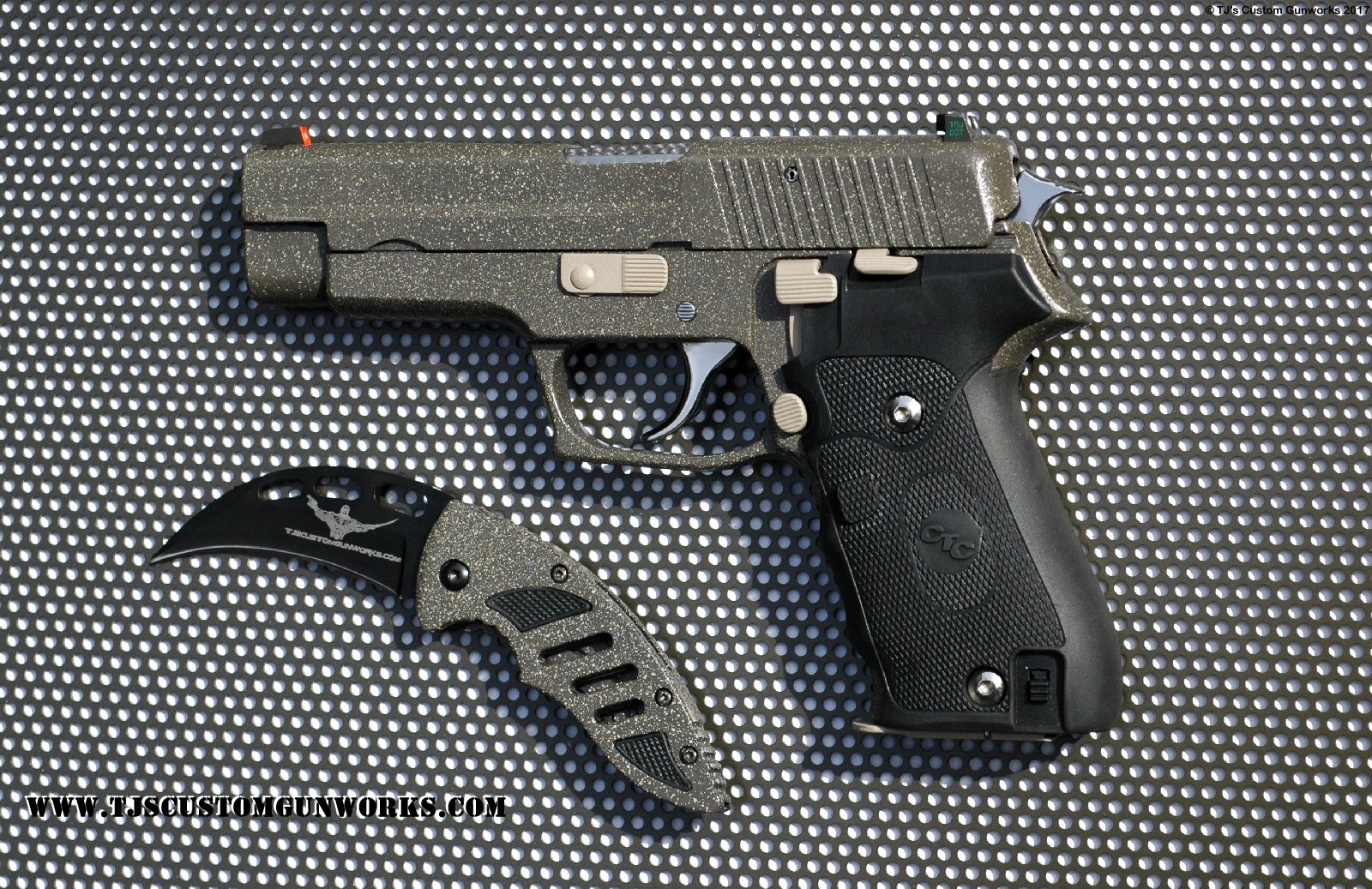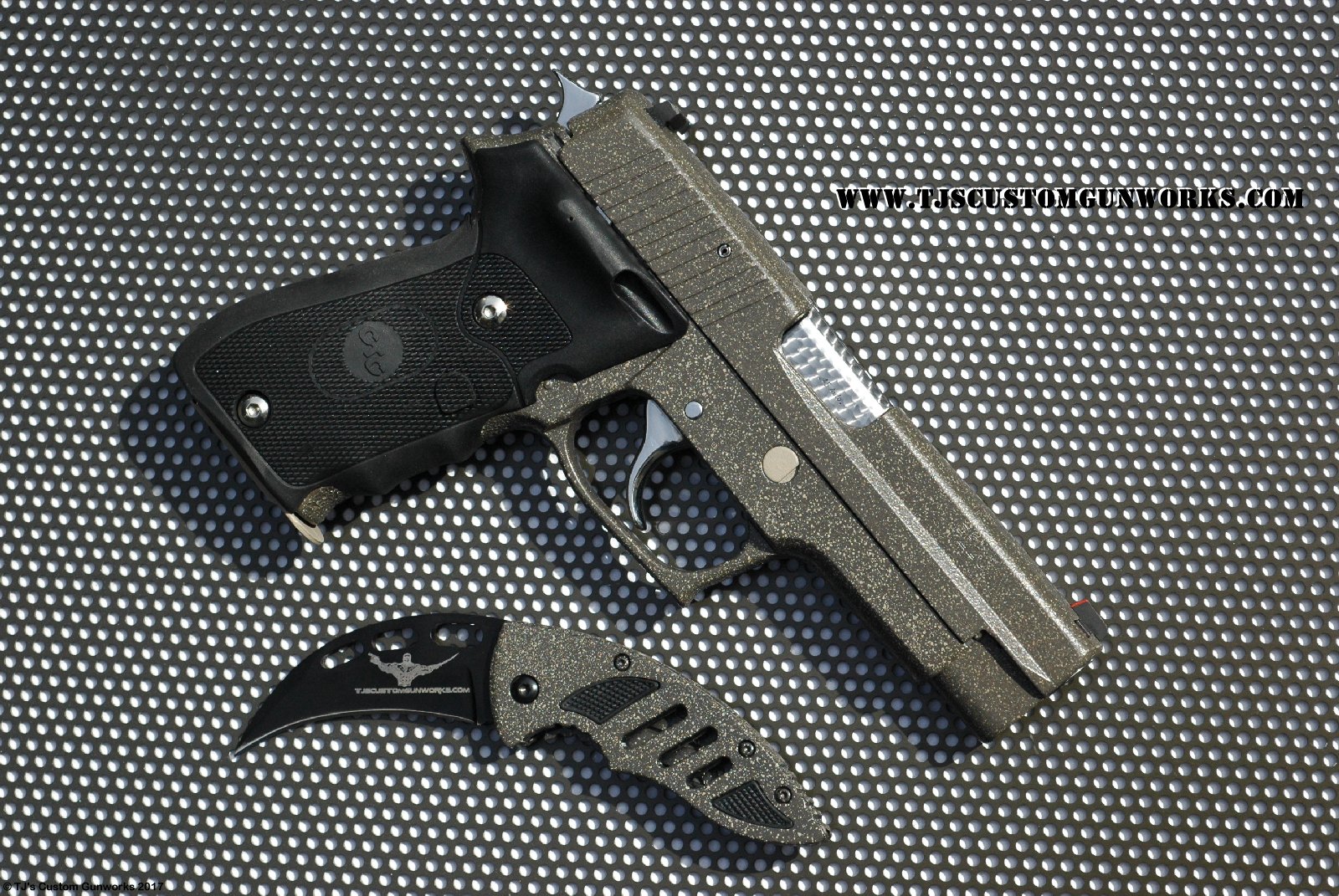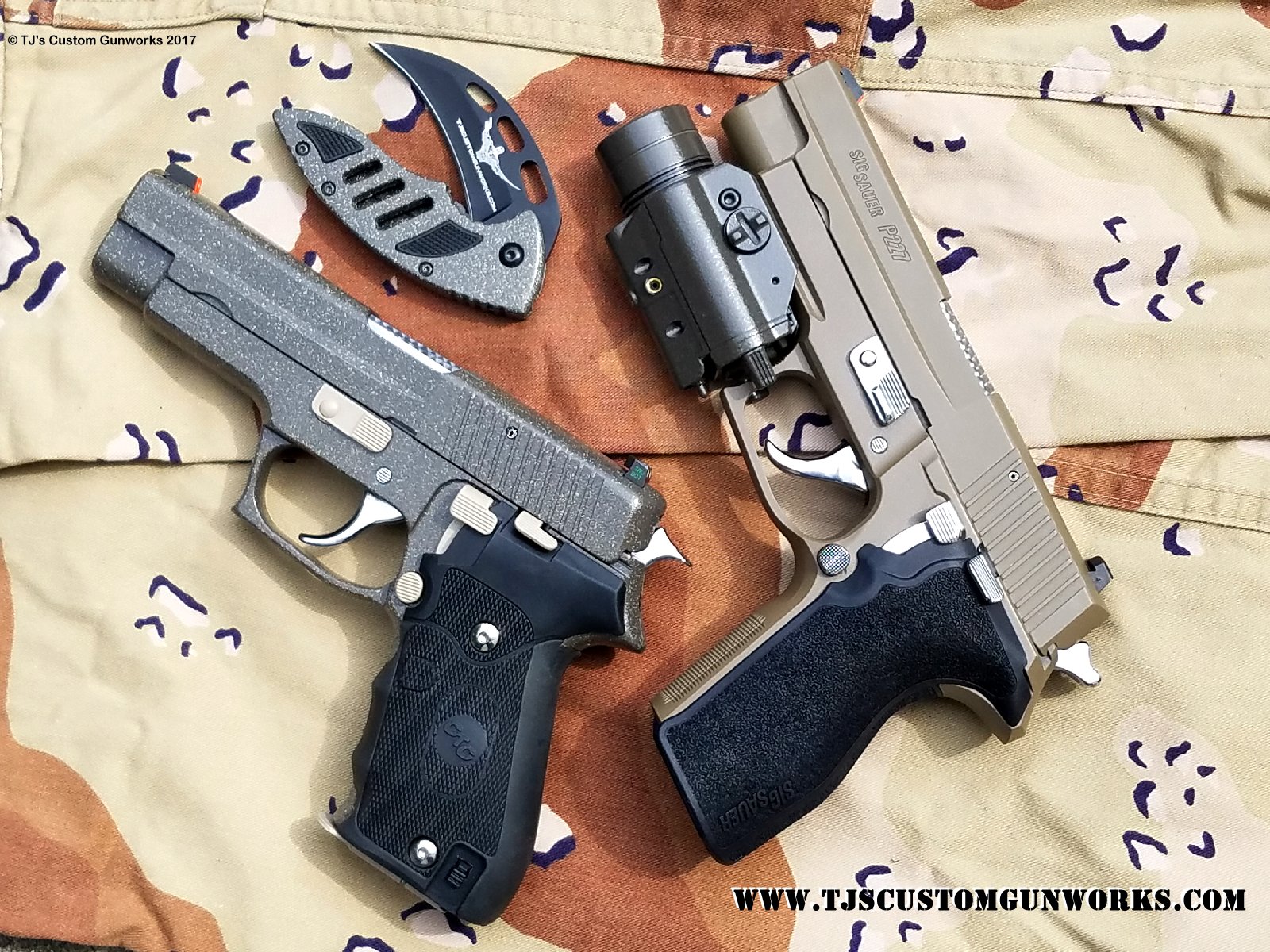 Here is the same gun before the work, and in progress.....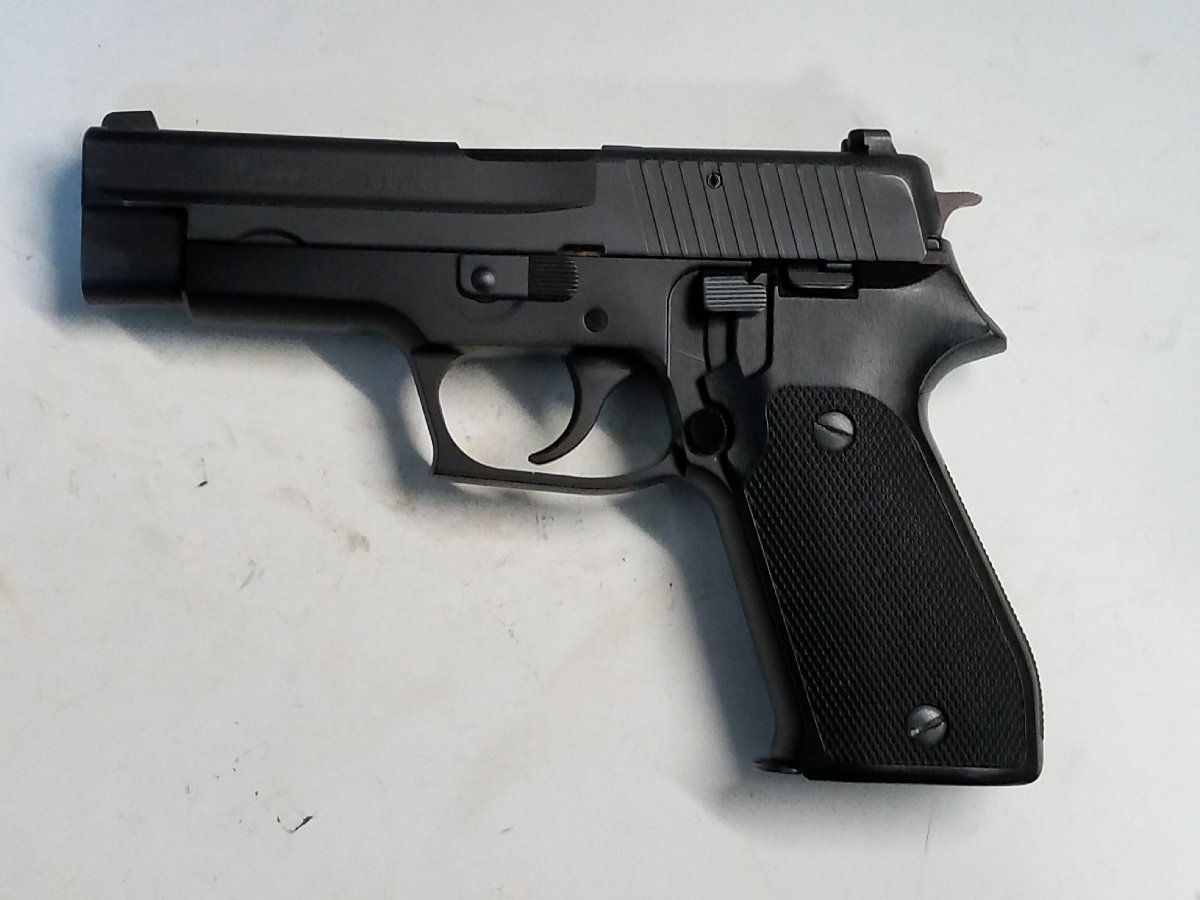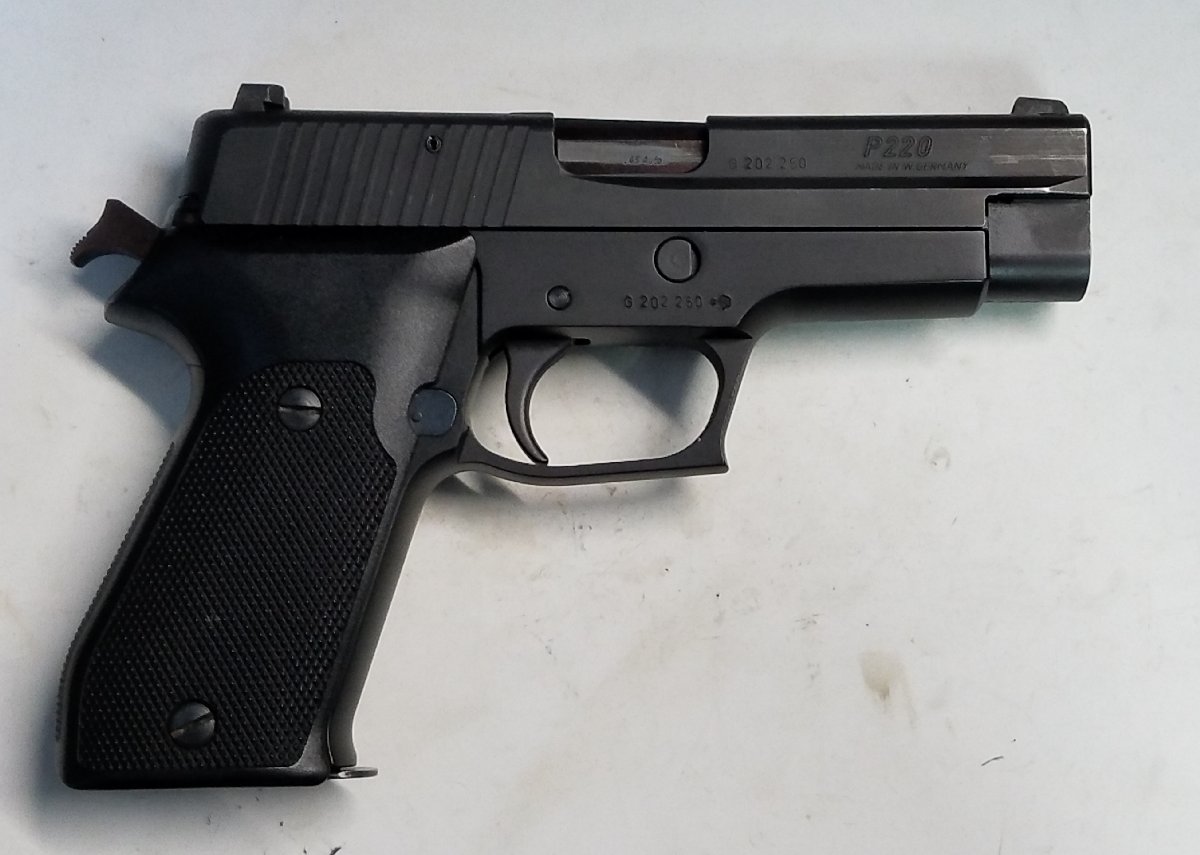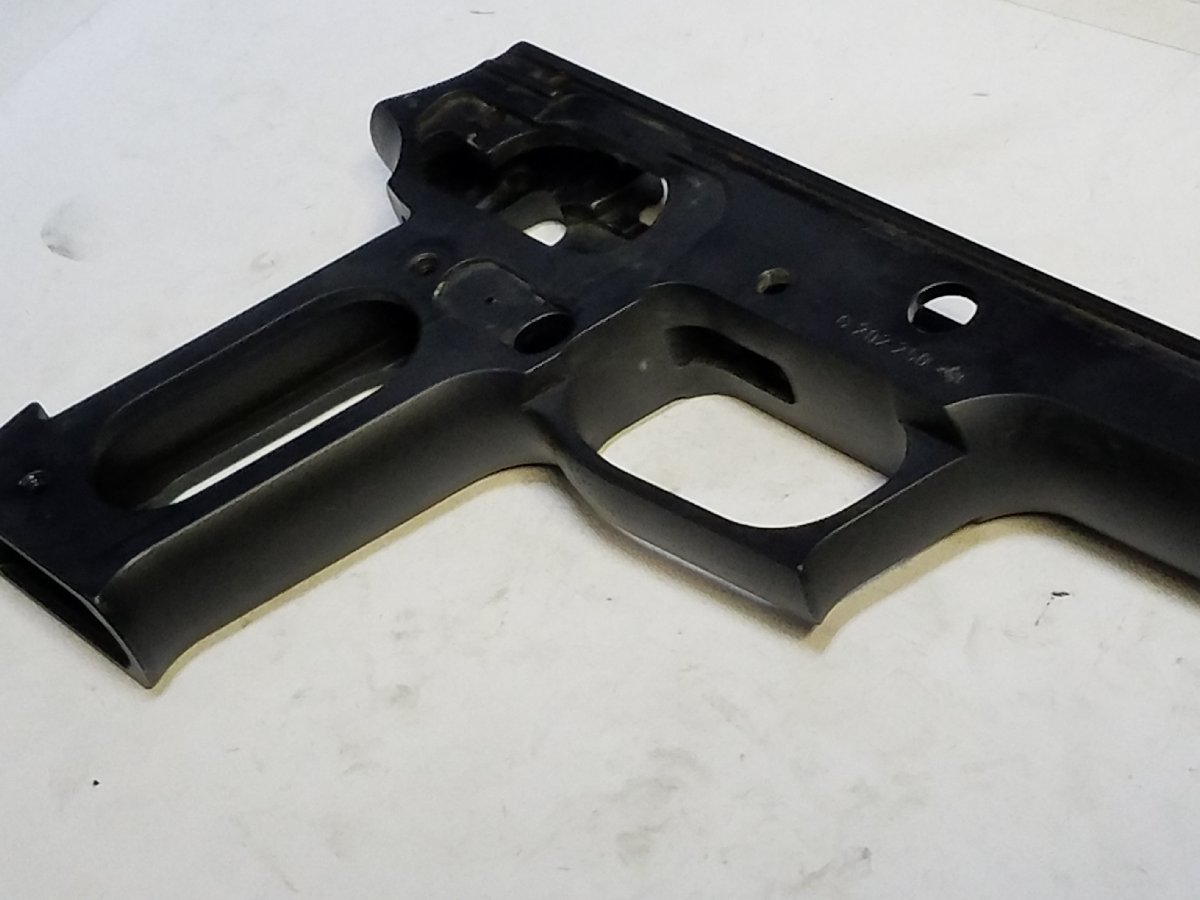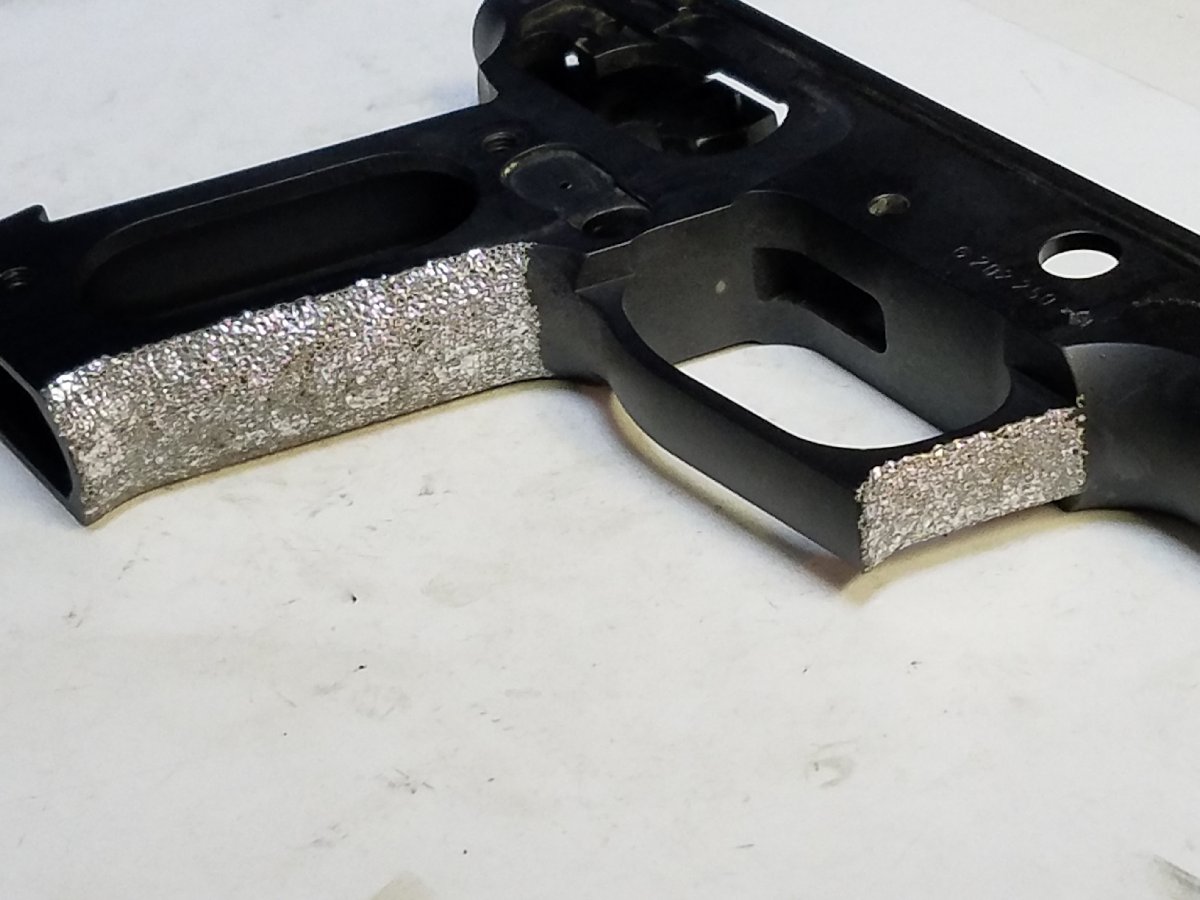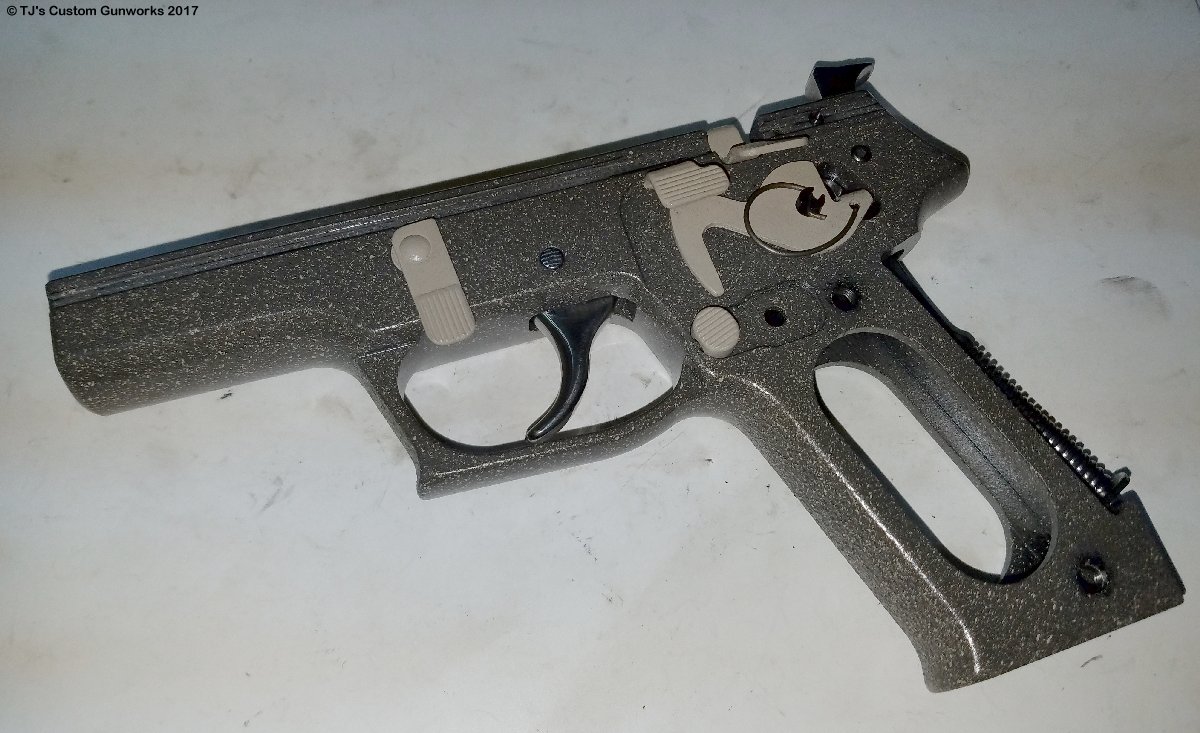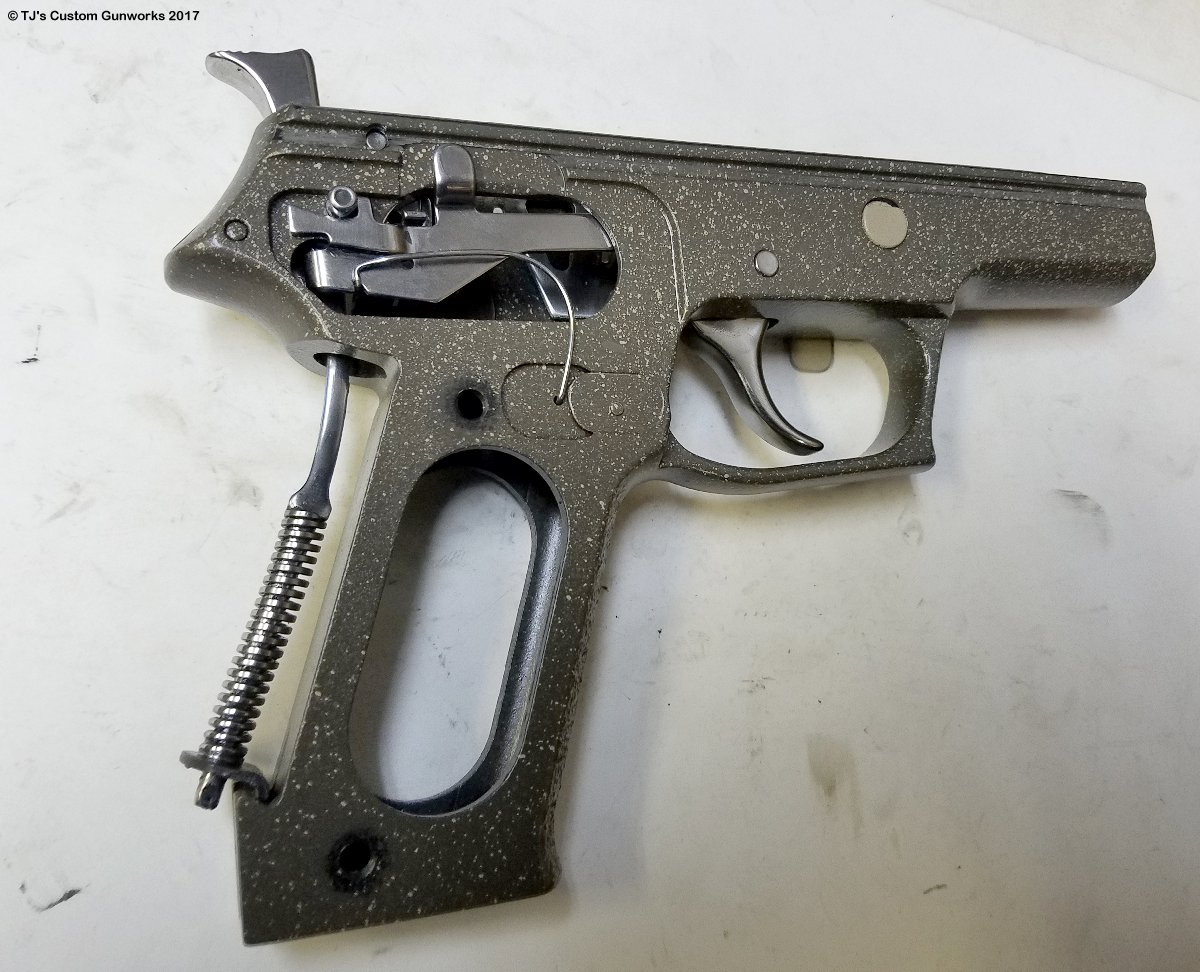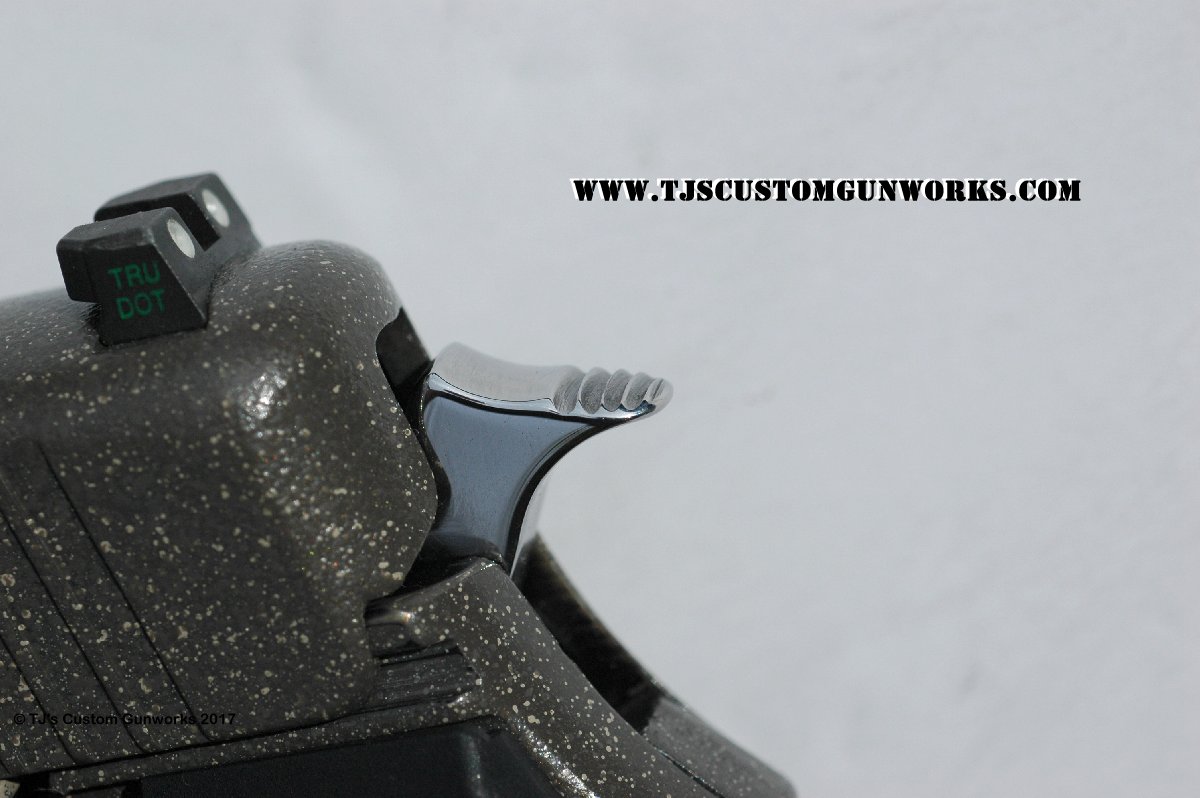 --- TJ's Custom Gunworks Home Page | TJ's Price Li$t Page | Frequently Asked Questions ---