TJ Custom Blue & Silver Spyderco LUM Chinese Folder


While I do not make knives myself, some custom guns just warrant a companion knife!
The Super Custom Blue & Silver Sig Sauer P220 Comp Gun is one of those guns.

This knife started life as a standard ugly green Lum Spyderco Chinese Folder,
the blade was semi-polished and partially jewelled, as was the clip & liner lock.
The drab green handles were stripped, polished, and then re-anodized in a typical TJ style marble of blue & silver.
Then the final touches of smoothing the mechanism & mirror polishing the pins & screws to finish the project off.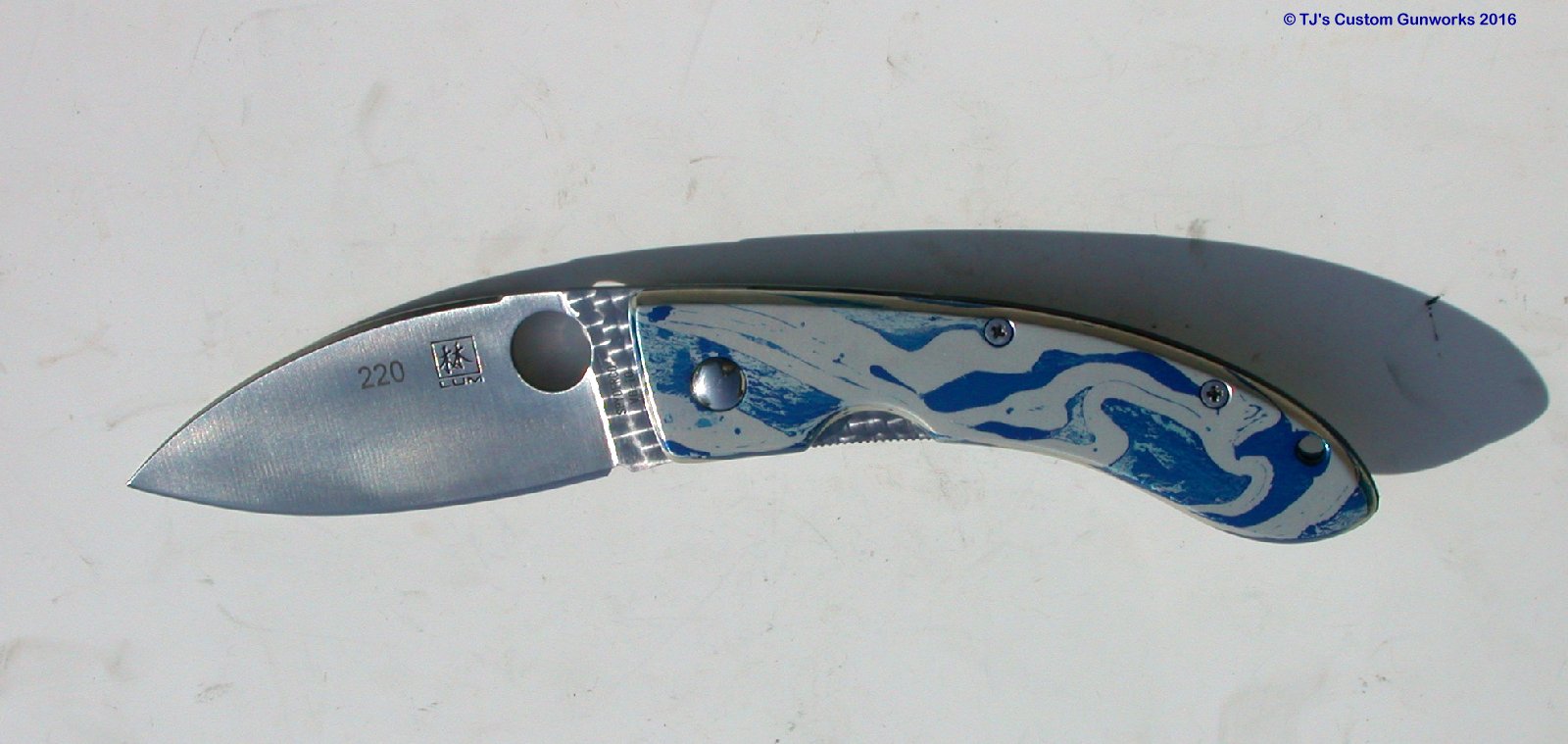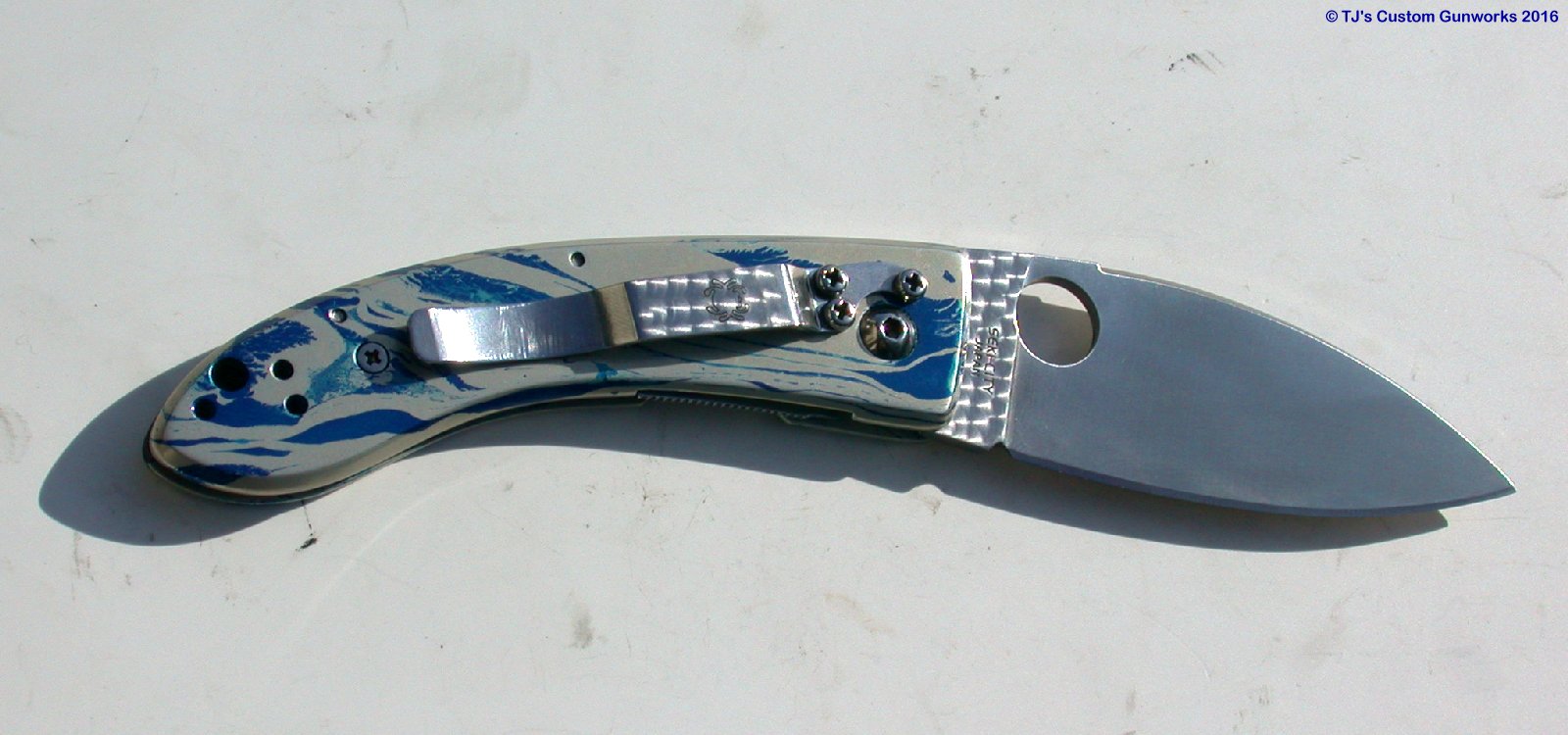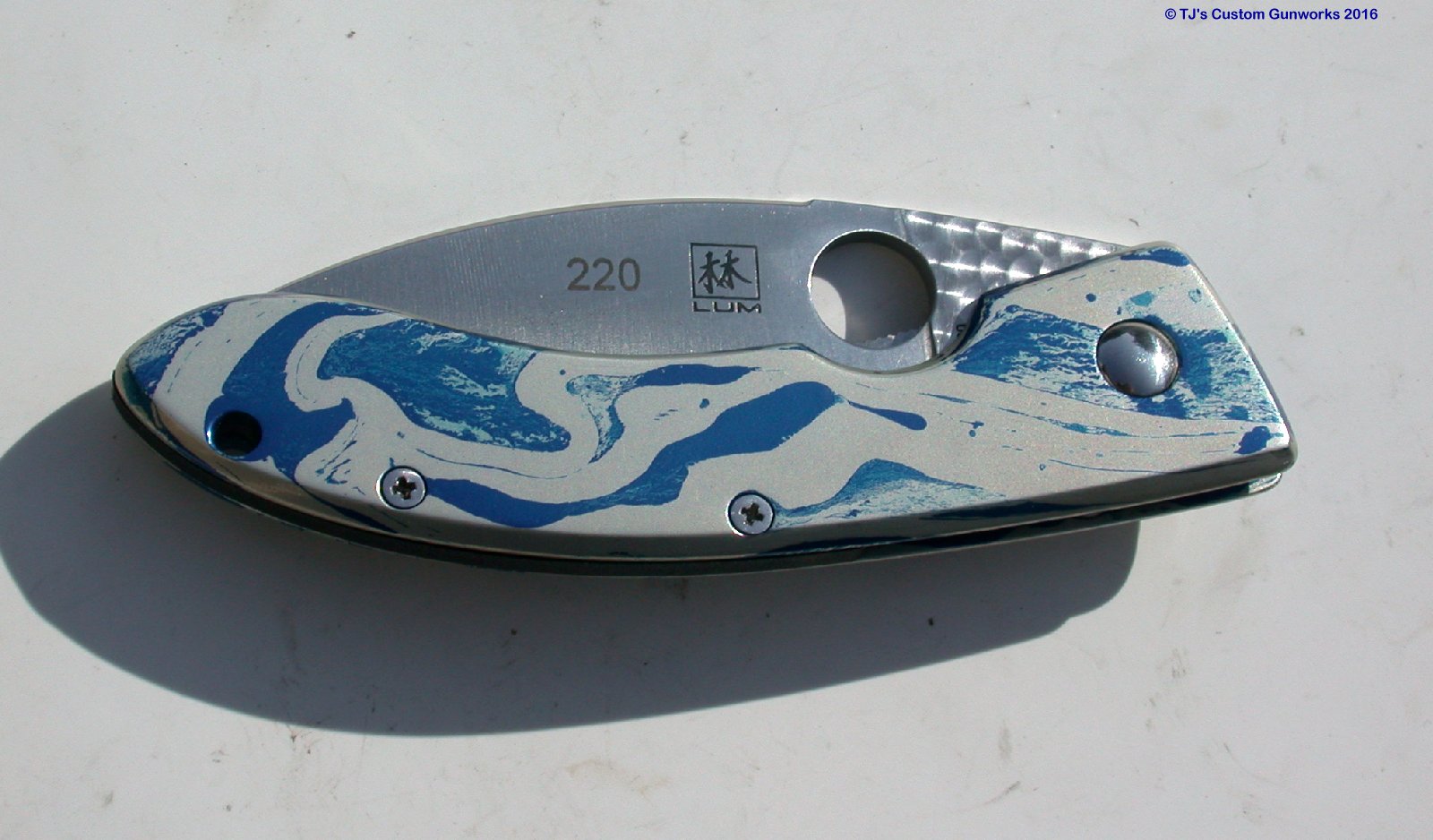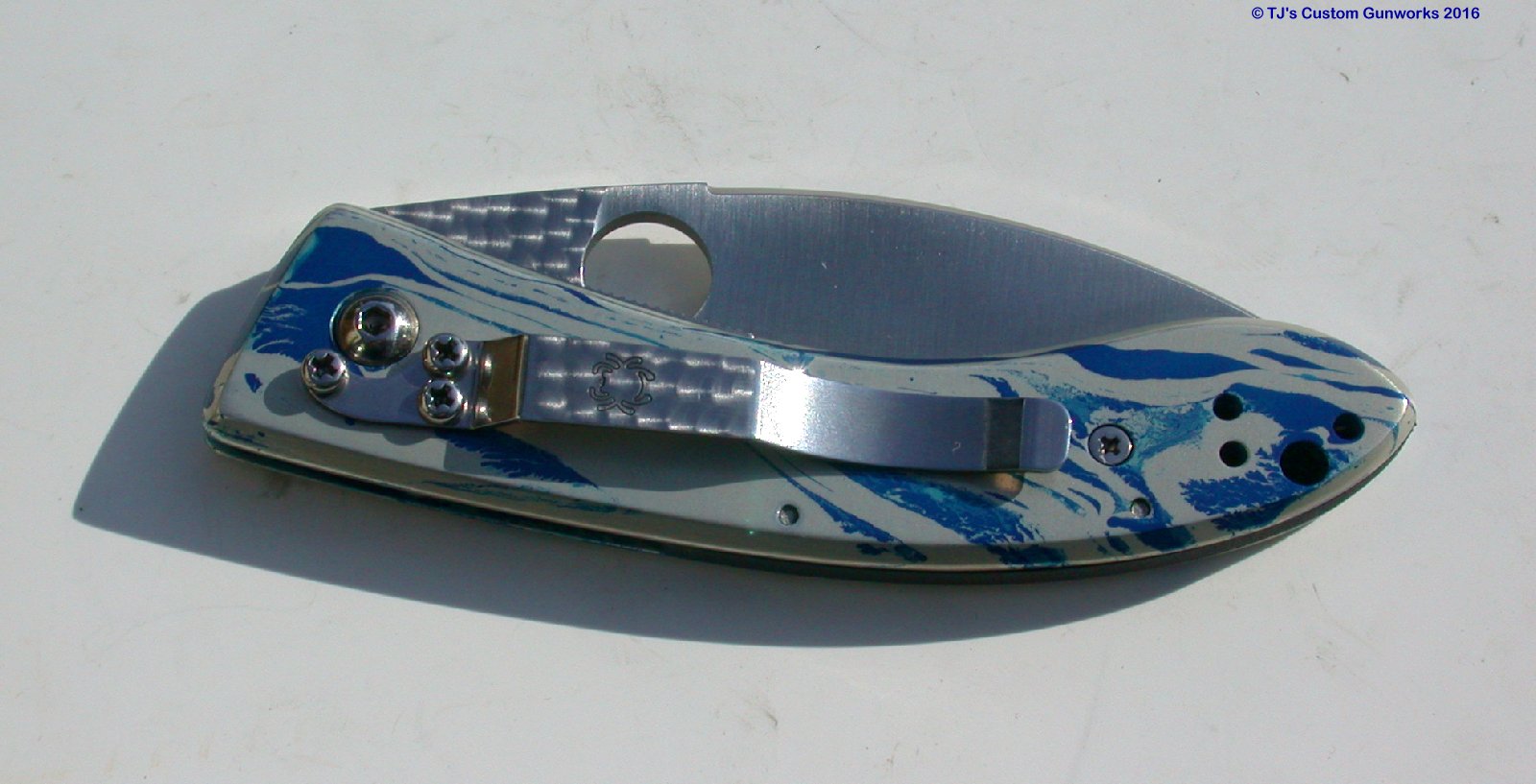 And here are a couple more TJ's Custom Spyderco knives....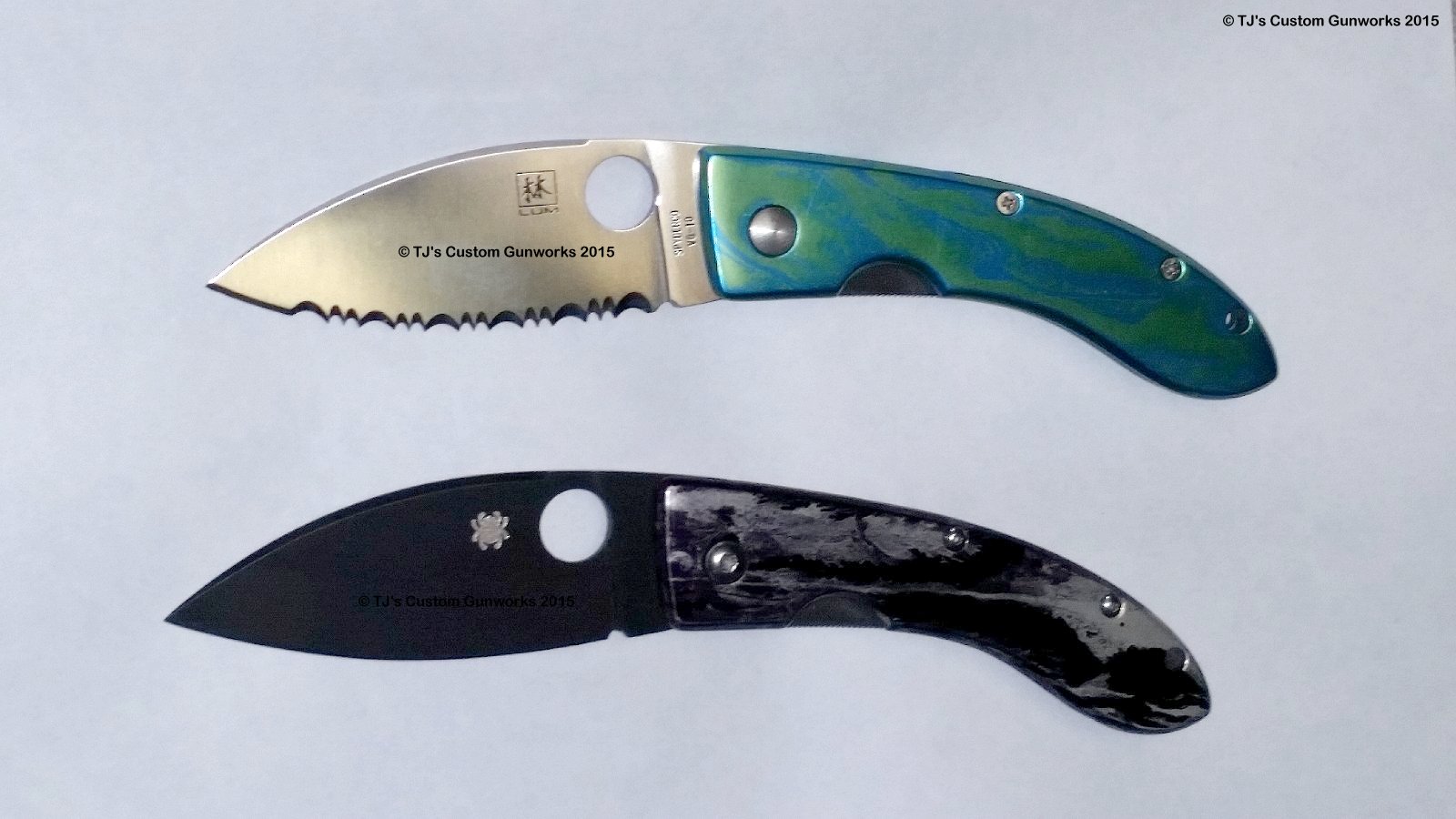 --- TJ's Custom Gunworks Home Page | TJ's Price Li$t Page | Frequently Asked Questions | TJ's Custom Gun Photos ---