Ultimate High Polished Hard Chrome Colt 1991A1 Custom!


FULL CUSTOM "Ultimate High Polished Hard Chrome" Colt 1991A1 .45,
Lightly "Melted" (Rounded - Sharp Edges Removed), Stippled Front Strap & Trigger Guard,
Novak / TruGlo Night Sights with Red DayGlo Highlighting,
Polished & Jewelled Barrel, Hammer, Mag Well & Barrel Bushing,
TJ's Deluxe Action Work Package Taking the Trigger Pull Down To 2.5lbs and Crisp As Glass Breaking!
Level 1 Reliability Package To Ensure Complete Functional Reliability
( Throat & Polish + Fit & Polish Extractor + Commander Extended Ejector + Mill Ejection Port Lower + Polish Breech Face )
Videki Aluminium Match Trigger, Ed Brown Commander Hammer, Extended Beavertail Grip Safety, Extended Ambidextrous Thumb Safeties,
Extended Slide Catch, Mag Well With Integral Flat Checkered Main Spring Housing, Low Checkered Mag Release, Masacar Ebony Wood Grips.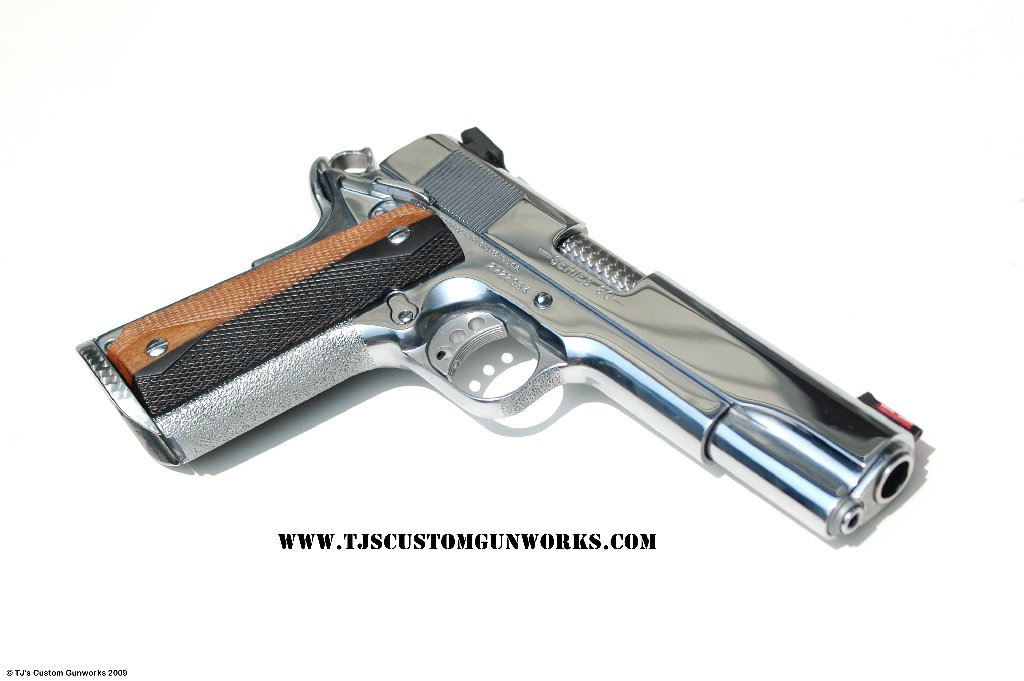 --- TJ's Custom Gunworks Home Page | TJ's Price Li$t Page | Frequently Asked Questions ---