The Grim Reaper's Custom 1911 .45!


FULL CUSTOM 1911 .45 Built on a Stainless Caspien Frame and Detonics Score Master Slide,
Decorative Mill Slots Angle-Stripes the Heavy Match Slide Sides
Heavy Stippled Front Strap & Trigger Guard, Satin Polished Match Barrel
Millett Target Sights Sights, Beveled Mag Well, Flat Checkered Main Spring Housing
TJ's Deluxe Action Work Package Taking the Trigger Pull Down To 2.0 lbs and Crisp As Glass Breaking!
Colt Level 1 Reliability Package To Ensure Complete Functional Reliability
( Throat & Polish + Fit & Polish Extractor + Commander Extended Ejector + Mill Ejection Port Lower + Polish Breech Face )
Videki Aluminium Match Trigger, Ed Brown Commander Match Hammer, TJ Series 1 Extended Beavertail Grip Safety,
Polished Stainless Extended Thumb Safety & Extended Slide Catch,Low Aggressive Checkered Mag Release,
TJ Custom Grim Reaper Grips (Available In Various Woods).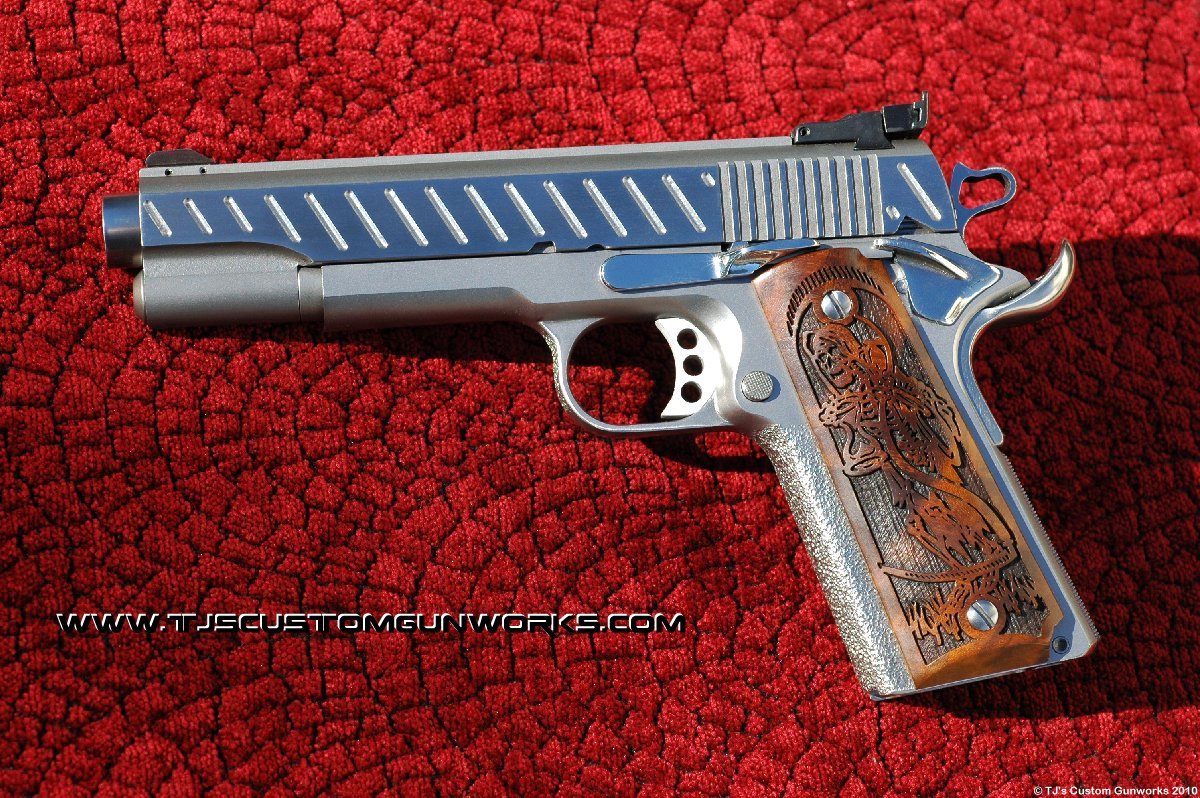 --- TJ's Custom Gunworks Home Page | TJ's Price Li$t Page | Frequently Asked Questions ---