L.A.R. Grizzley .45 WinMag Mark 1 Custom Comp Gun


Custom "Grizzley" Oversized 1911 Clone Chambered in .45 Winchester Magnum Built Circa 1988 By TJ's Custom Gunworks
Features a 6" Barrel With Heavy Duty Triple Chamber Compensator Invented by TJ to Tame the Ultra High Pressure Rounds
( Note that the Comp Profile Matches The Grizzley Slide Profile )
TJ's Deluxe Action Work Package Taking the Trigger Pull Down To 2.5 lbs and Crisp As Glass Breaking!
Reliability Package To Ensure Complete Functional Reliability Including "Throat & Polish" The Barrel & Feed Ramp,
Fit & Polish Extractor To Prevent Breakage, Polish Breech Face, Satin Polished Barrel to Smooth Function, + More
Match Trigger, Commander Hammer, Extended Beavertail Grip Safety, Extended Thumb Safety and Slide Catch,
Pachmayr Rubber Flat Main Spring Housing, Low Aggressive Checkered Mag Release,
Millett Adjustable Target Sights, and Jewelled Barrel.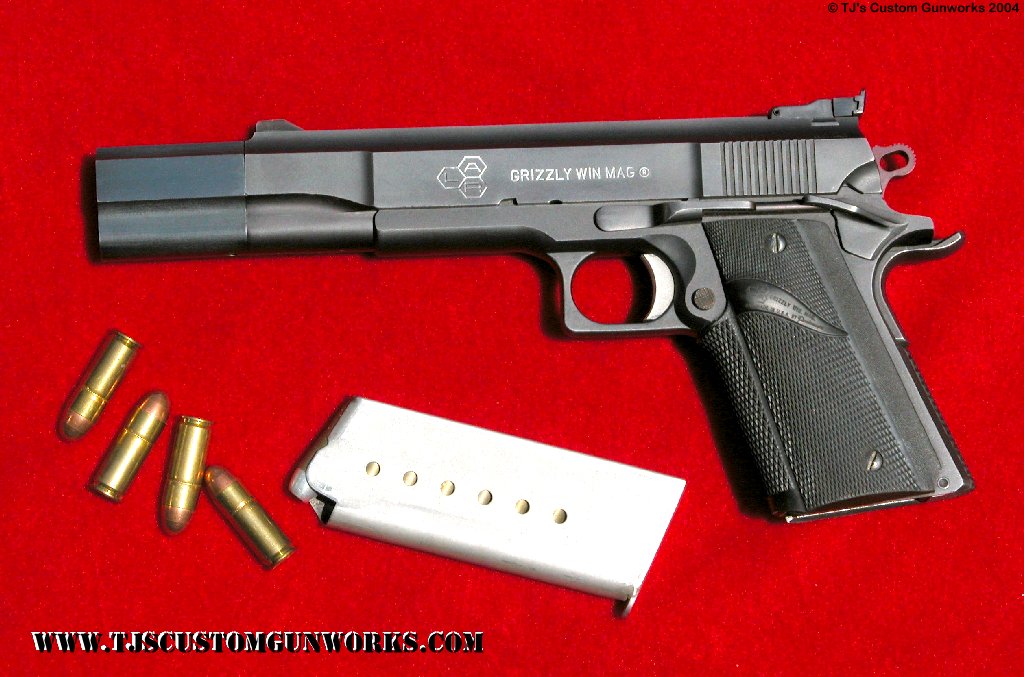 --- TJ's Custom Gunworks Home Page | TJ's Price Li$t Page | Frequently Asked Questions ---