Kimber Gold Combat 1011 .45 Custom Jewelled


Already a Factory Custom Pistol, this Match 1911 Was Greatly Improved.
Black Teflon SemiGloss Plating Overall, Custom Polish & Jeweleld Barrel, Hammer, & Extractor.
TJ's Deluxe Action Work Package Taking the Trigger Pull Down To 2.0 lbs and Crisp As Glass Breaking!
& Reliability Package To Ensure Complete Functional Reliability To Finsh it off.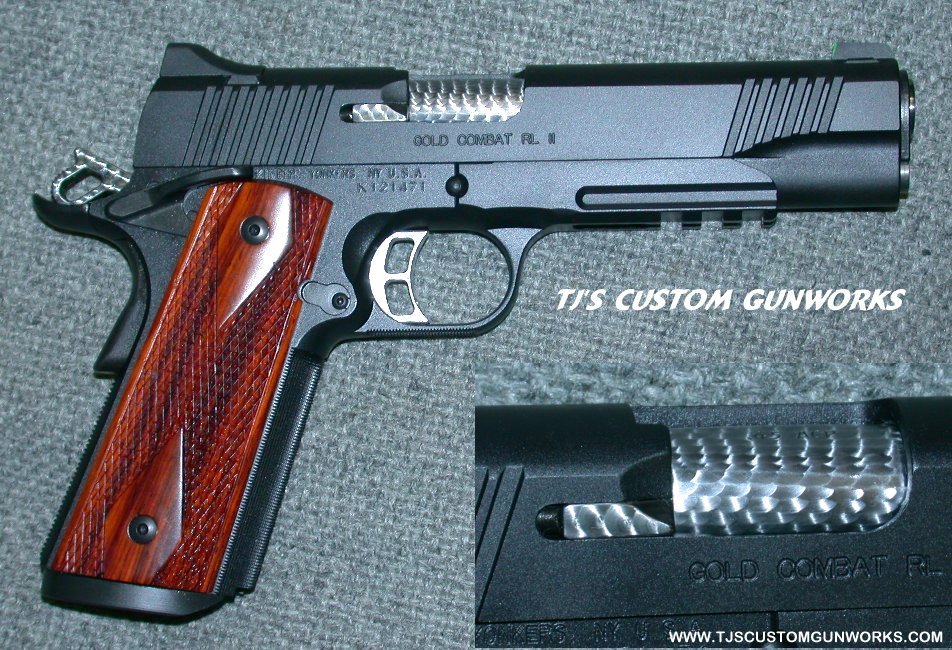 --- TJ's Custom Gunworks Home Page | TJ's Price Li$t Page | Frequently Asked Questions ---