Custom S&W Model 622 &nbsp .22 Semi Auto

Custom Anodized Frame + Scope Mount & Rings
This gun was Perfect because it was moslty Aluminium as well as the mount.
The Slide & Small Parts were High Polished Hard Chromed.
The Wood Grips Were Coated in a Special Black Texturized Paint.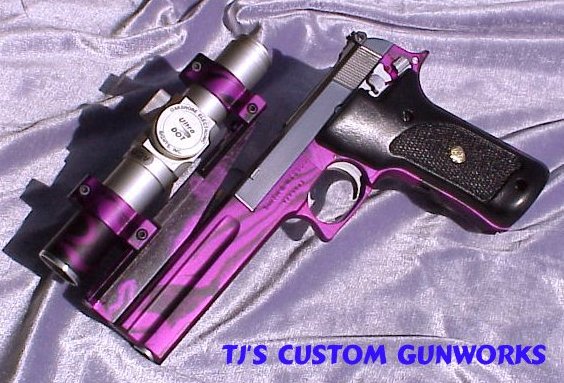 TJ's Home Page | TJ's Price List | TJ's F.A.Q. Page