Tiger Striped .44 Charter Arms Custom !

Take a cheap but well designed Charter Arms .44, drop $1600 + into it . . .
And THIS is what you get ! &nbsp &nbsp One VERY Custom ONE of a kind Bad Boy !
Fully Black Tefloned, Then Purple/Blue Tiger Striped, Then Speckled, Then Clear Coated.
Fully Bobbed & Polished Hammer + Rounded, Radiused & Polished Trigger,
Red DayGlo Front Sight Highlighting, Custom Inlaid Grips With Sterling Skull & Logo,
and of Course the Famous TJ Deluxe Action Works to Finish the Package !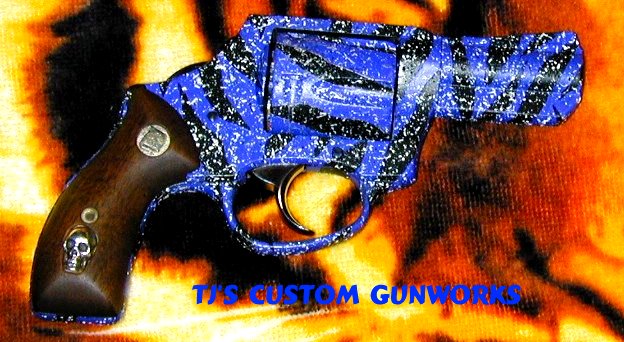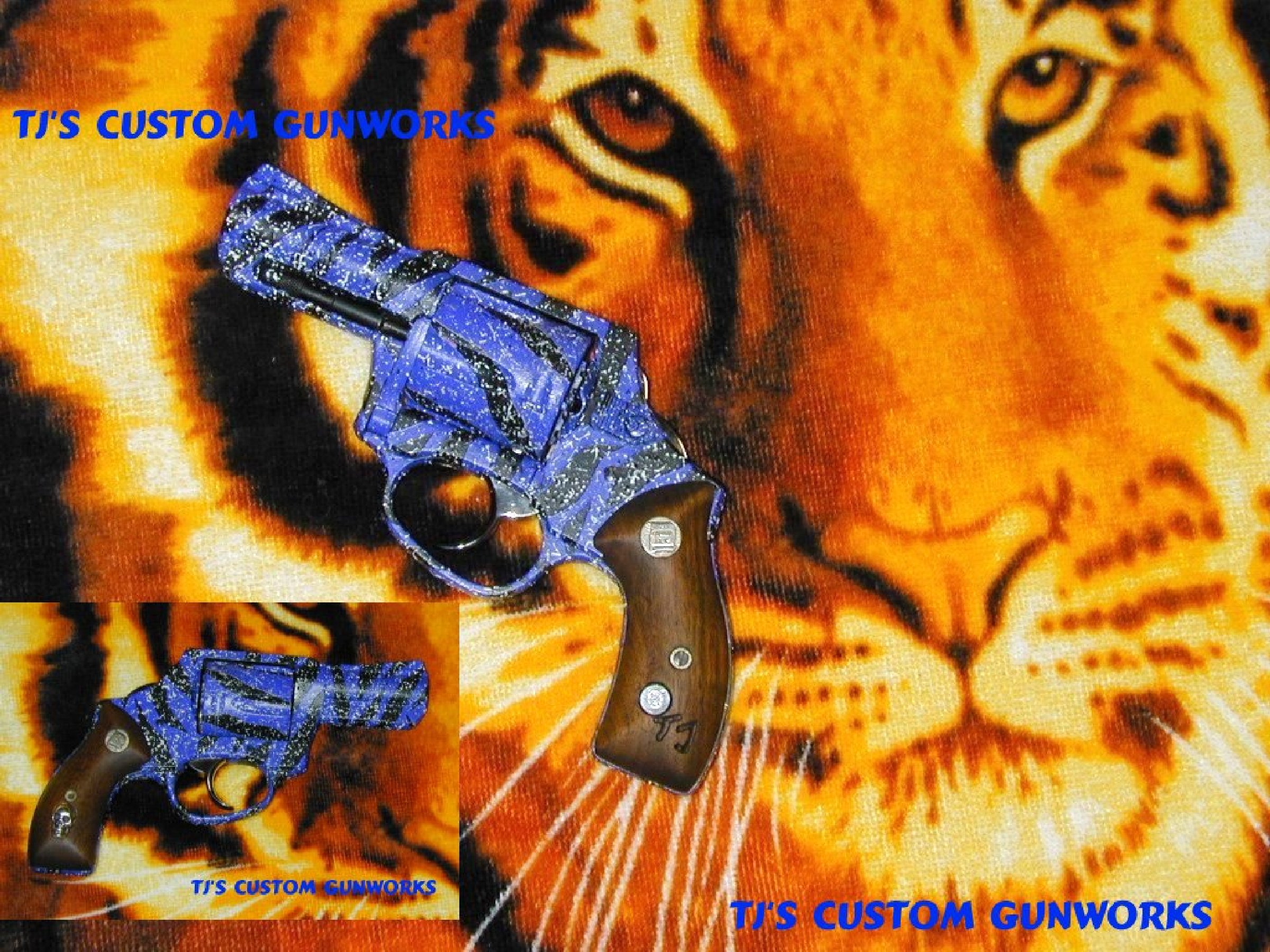 TJ's Home Page | TJ's Price List | TJ's F.A.Q. Page